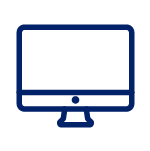 CONTACT THE INDUSTRY EXPERT
AsstrA Hi Tech Logistics
WHAT WE CARRY
Consumer electronics, domestic appliances;
Parts and spare parts used to produce household appliances and electronics;
Telecommunications equipment, mobile communication system parts;
Computer equipment, data storage systems, internet technology equipment;
Control system and access management, sensor and analytical technology, navigation equipment.
WHAT WE DO
Transport of highly resellable cargo via all modes of transport with all cargo movements visible to and trackable by customers;
Development of secure cargo transport routes taking into account TAPA security standards;
Provision of security and convoys; üProvision of service surveys with report preparation;
Customs clearance , classification decisions;
Warehouse logistics.
WHAT WE ARE WORKING ON
We enable clients to monitor 100% of their load movements online.
WHAT WE DON'T DO
Courier deliveries (cargo weights less than 5kg).
Installation and maintenance of equipment under warranty.
Publications